We have previously written about the importance of segmenting your list. In our Zero Burnout Tactic post we wrote about how important it is not to send broadcast emails to new subscribers in the middle of your first follow-up sequence. And in our post on Segmenting Leads Automatically we shared a blueprint for moving leads automatically in your sales funnel.
Today we are announcing a new feature that lets you manage your subscribers in bulk. You can now upload a large file of subscribers and tag them, copy them to a new list, move them, etc., in just a few steps.
Here are the steps outlined in the video:
Once you have logged into AW Pro Tools navigate to 'Manage Subscribers':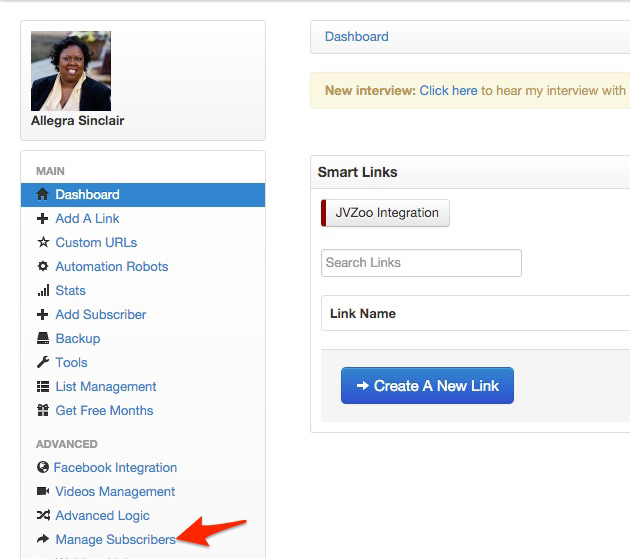 Then click the 'Bulk Subscriber Processing' tab: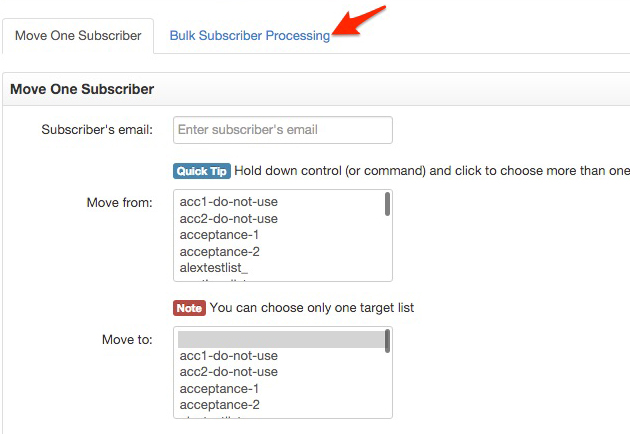 You can click the details link to get additional information about the type of TXT and CSV files which can be uploaded.
You can download a CSV file directly from your Aweber account dashboard. Simply pick the specific list you want to export and download your CSV. Then you can upload it into your AW Pro Tools account to perform any desired actions.
In AW Pro Tools you will select the smart link you want to apply and then click 'Save for Processing':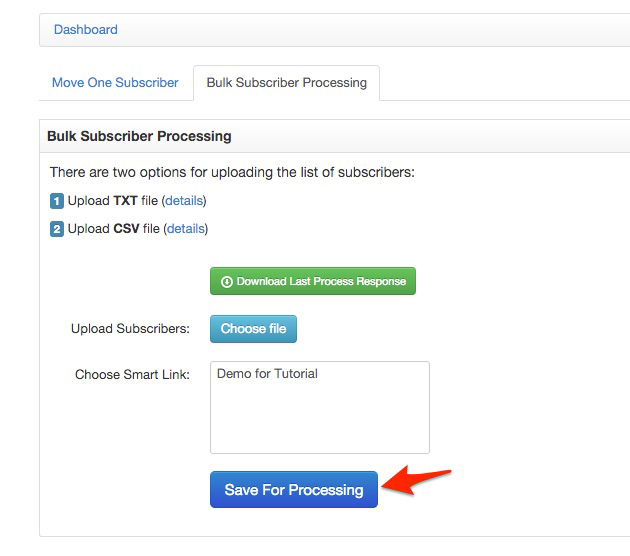 As soon as you click the Save For Processing button AW Pro Tools will start processing your list in the background, applying the smart link as though your subscribers had clicked that link.
This new feature is super powerful and super simple.
Please let us know how you plan to use this new feature! We'd love to highlight you in an upcoming case study.